Free Cone Day has become a staple holiday for Dairy Queen and often serves as the unofficial start to spring, a time where we all begin to find it acceptable to indulge in our favorite frozen goodies. In an effort to further cement itself as a treat leader in the quick-service restaurant space, DQ® tasked Barkley with creating an activation and social campaign that would stand out from competing offers and encourage soft-serve lovers to go grab their free cone on the first day of spring.

With that, treat szn, was born: a celebratory tagline used to coin the happiest time of year. The phrase was born out of Gen-Z slang and follows the mantra of not needing a specific reason to make a DQ® run, other than that life is short, and we all deserve a self-love.

The campaign garnered almost 170 million impressions, well surpassing its KPI of 105 million, and earned national media coverage on outlets such as USA Today, Good Morning America and Fox News.

The concept eventually took on a bigger life following Free Cone Day, and has, in a way, become an ownable expression for the brand.
Creative Director(s):
Stacia Weiss and Eileen Hogan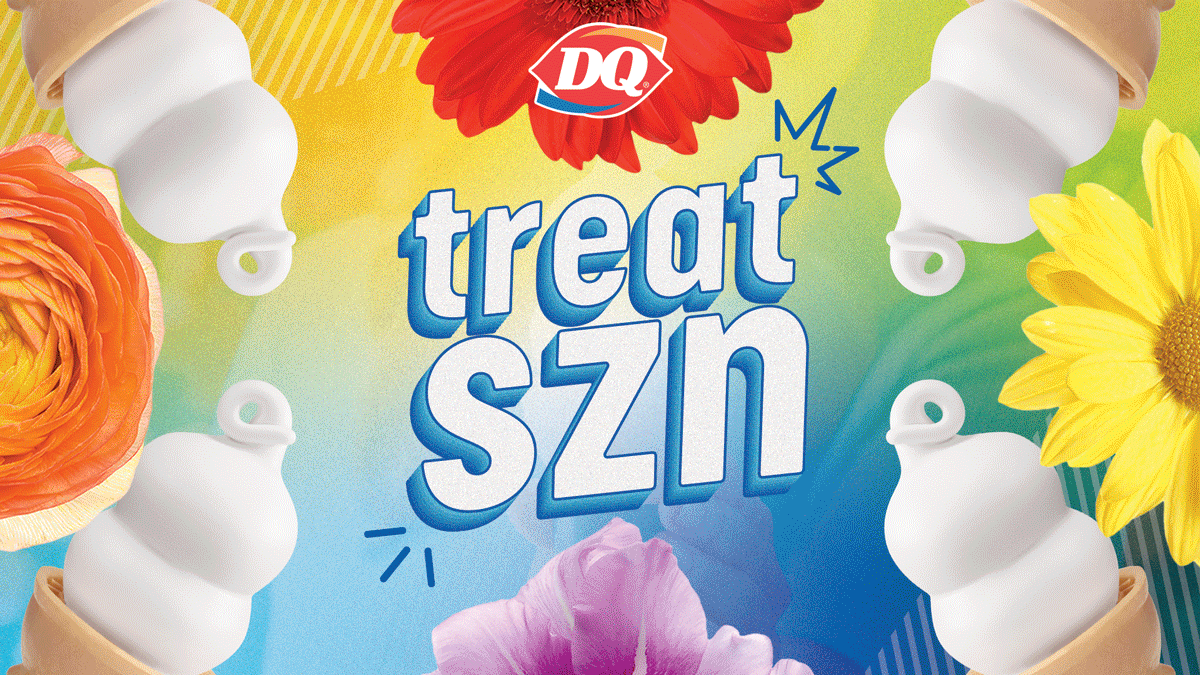 To build up hype for Free Cone Day, we created memes and other social-first content pertaining to that feeling of getting your first treat of the year.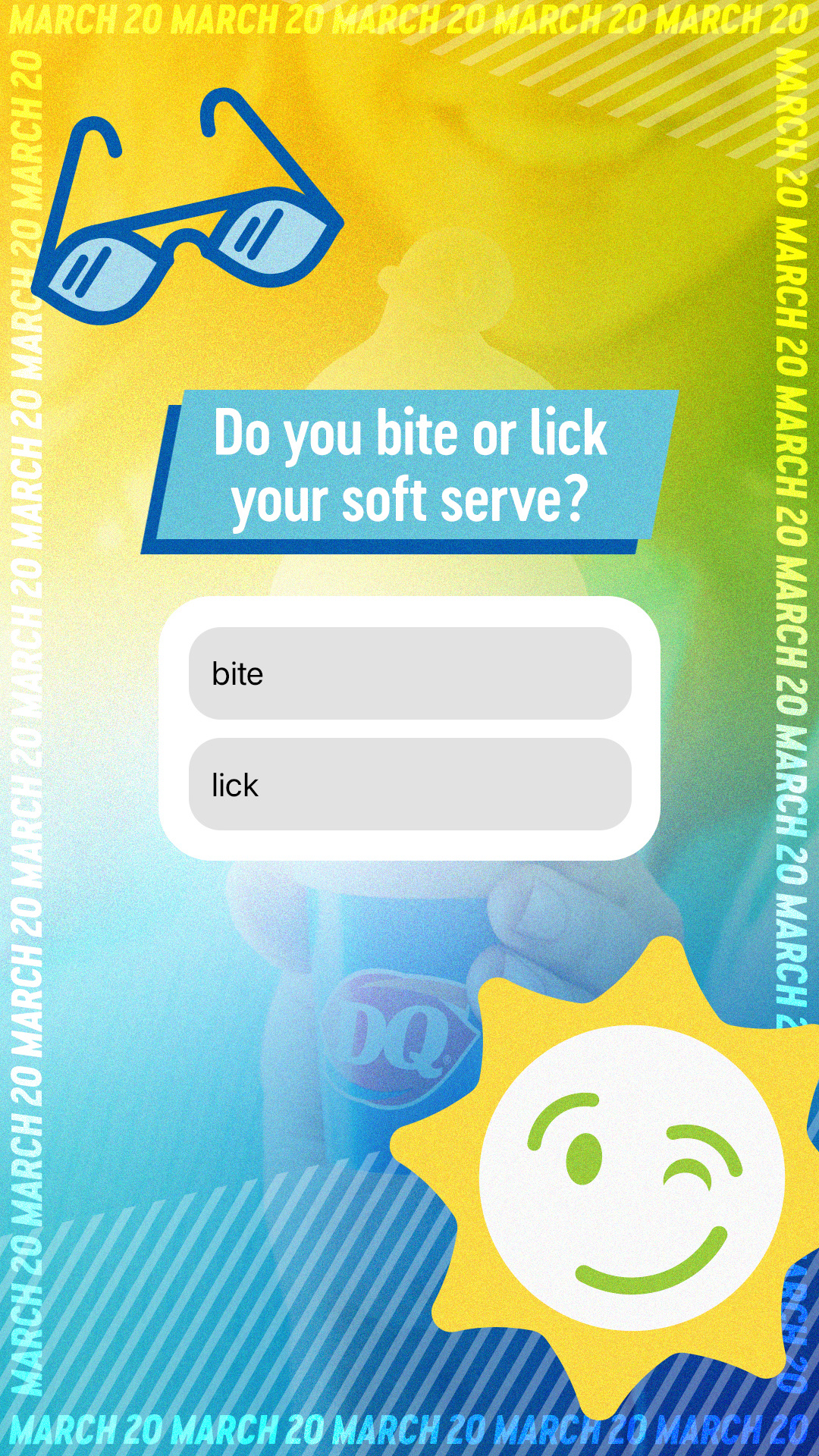 We supplemented in-feed content with engagement-filled Instagram Stories to help remind Fans about Free Cone Day and the spirit of treat szn.
The campaign also included videos for TikTok and Reels, influenced by trending concepts at the time.
We also created a branded Snapchat Lens that allowed Fans to immerse themselves into the world of treat szn.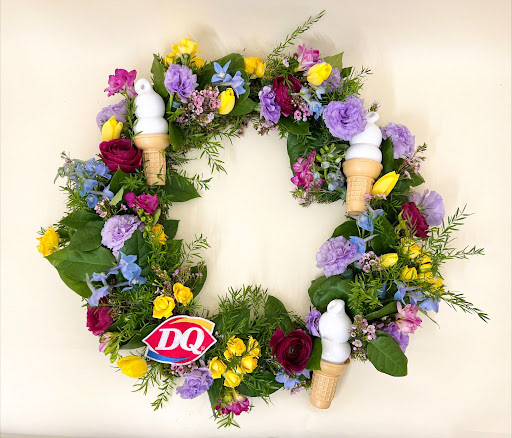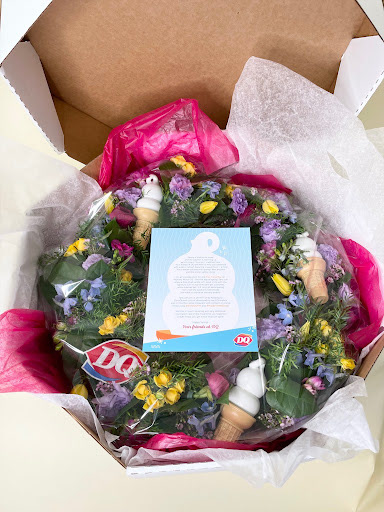 We created even more PR by sending various influencers a festive wreath to help them get into the spirit of the treat szn.