For a strategic design class, we were assigned to rebrand a company of our choice. This included creating a completely new identity, establishing a brand position statement and crafting a style guide that details how the deliverables should be used. As an avid user of the popular money-transferring application Venmo but a harsh critic of its design, I set out to reimagine the brand in a more conceptual way that better communicated the purpose of the business.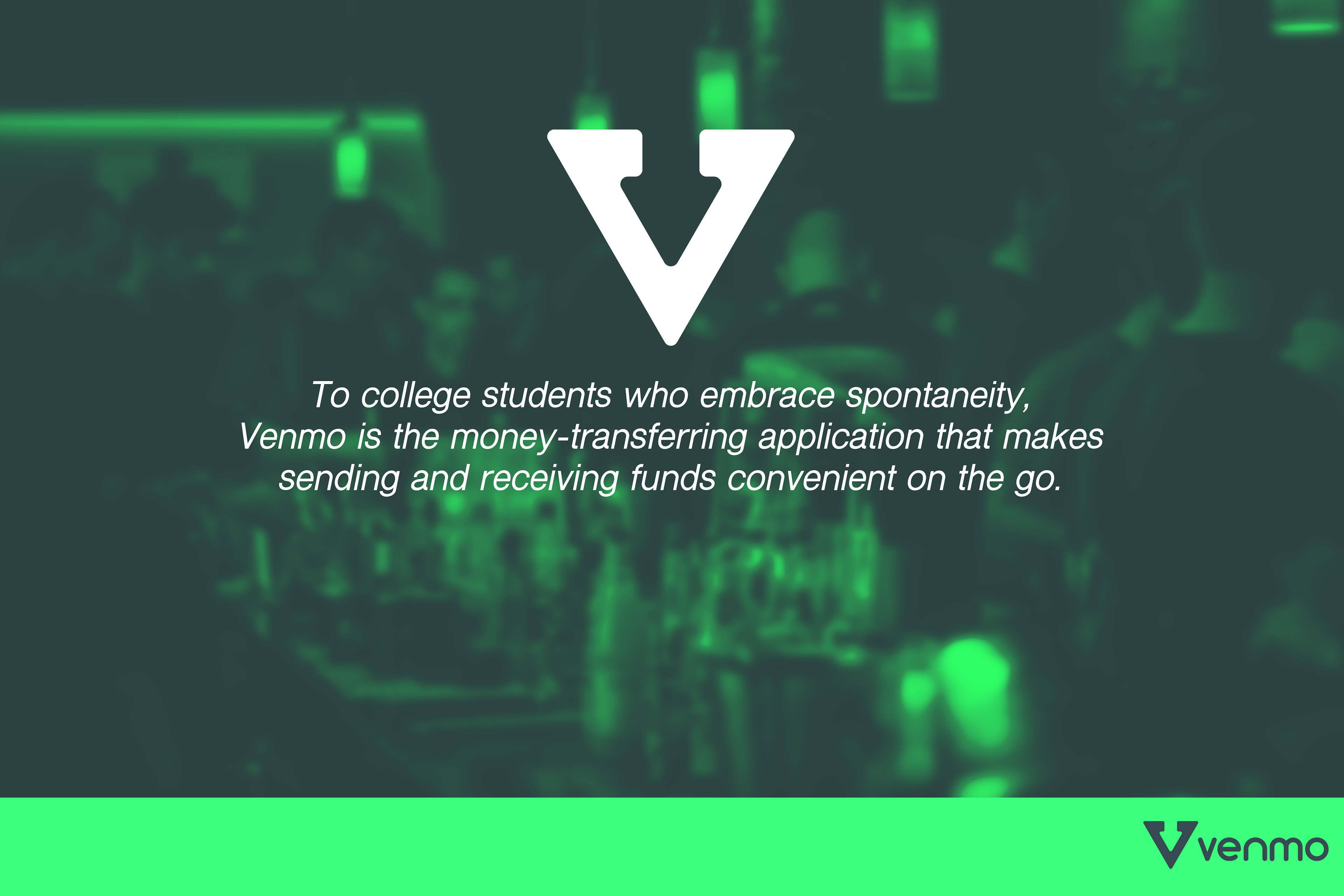 After rebranding the company, I was next assigned with creating three concepts to implement into a multimedia advertising campaign consisting of print, interactive web and out-of-home-guerrilla.
The first concept focused on how the application can be used to share and spread happiness for a variety of occasions. Someone's birthday? Buy their drink for them over Venmo. Friend have a bad day? Send them a few dollars so they can treat themselves. The idea here was to integrate the service as an outlet for gifting joy to others, thus the tagline "Deposit joy" was born.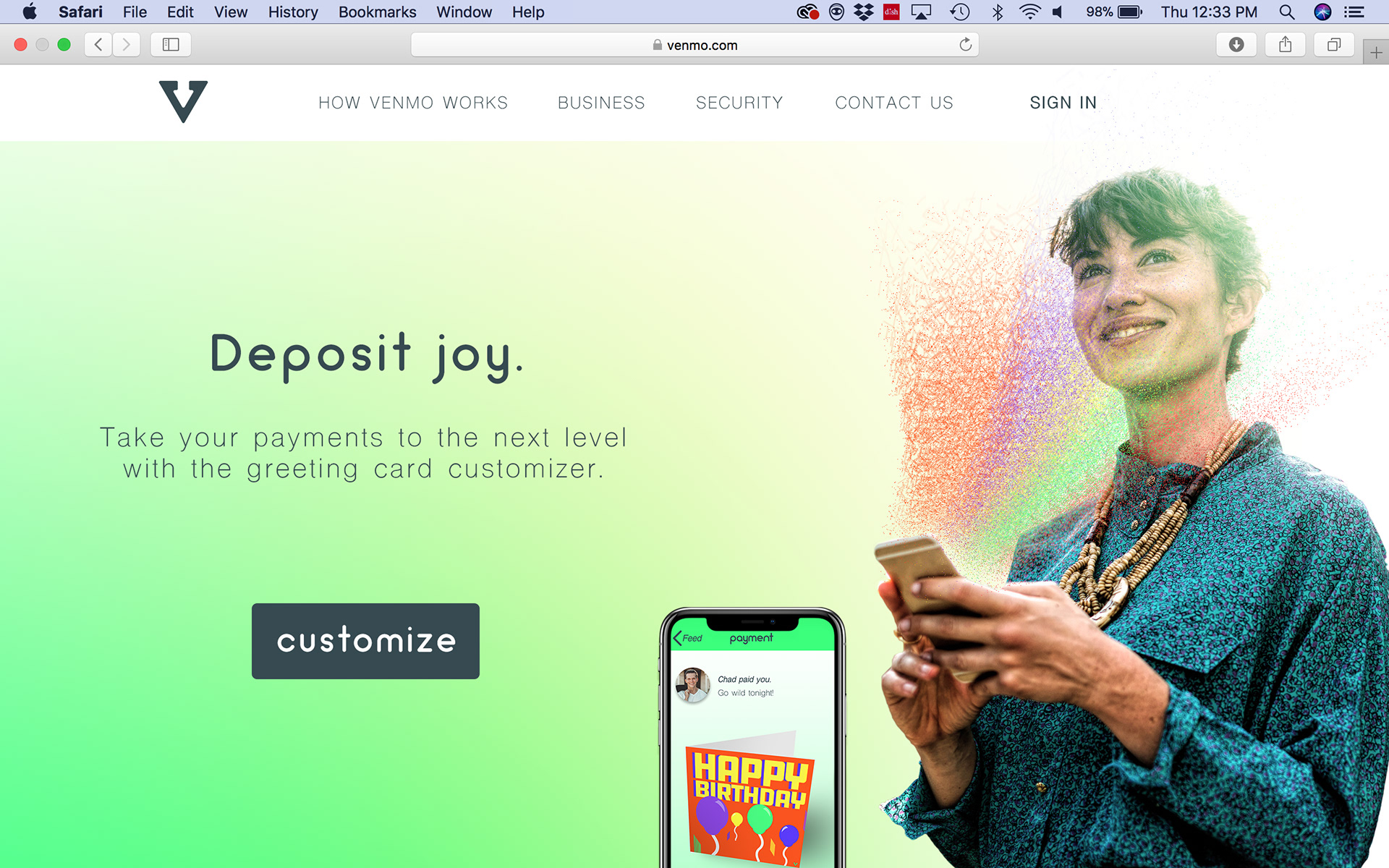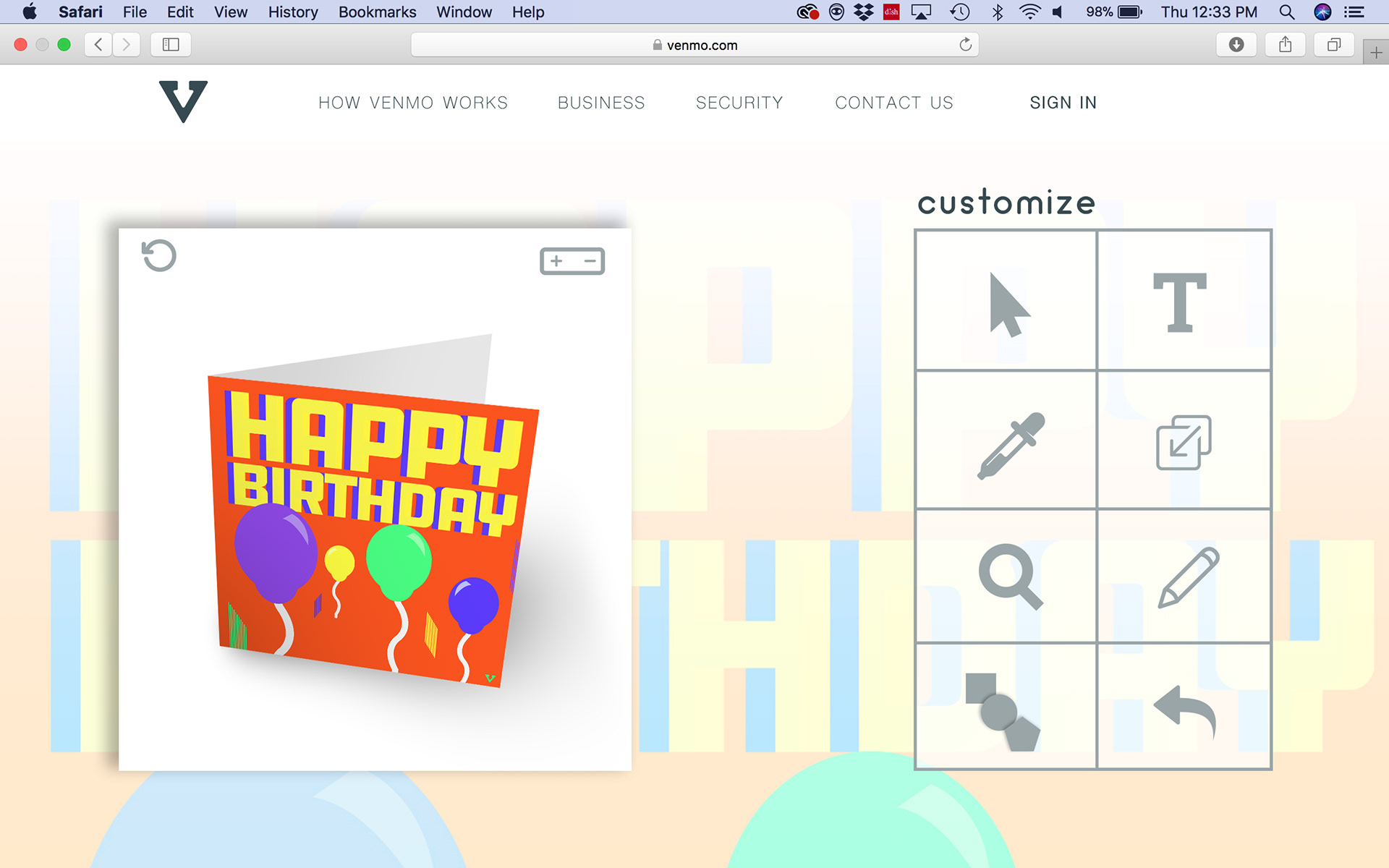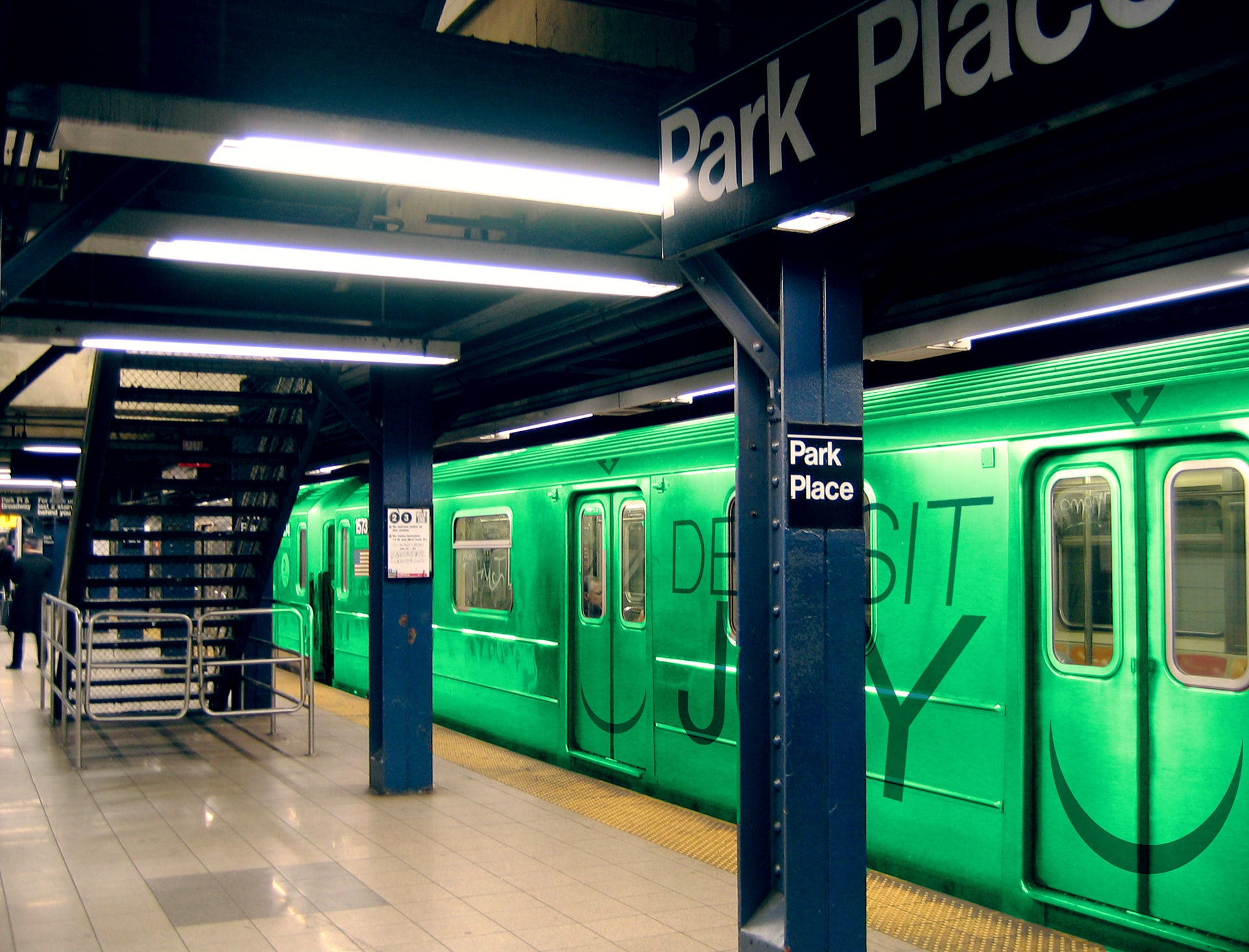 The second concept put Venmo in the position of being one's backup memory from the night before, strongly alluding to how the application can not only be an enabler of a crazy night but also the reminder of all that happened thanks to the transaction memos.
Finally, the third concept aimed to communicate how easy and versatile the application is to use, so much so that even the people whom you would least expect are using it. This concept plays on comedic uses of hyperbole to show that it's OK to take the easy way out.