Nothing screams summer quite like a DQ® run after a baseball game. To tap into this nostalgic truth, DQ partnered with Major League Baseball to become the Official Treat of MLB, further associating the brand with America's pastime. Our team helped produce various social components that aimed to build partnership equity and encourage Fans to try the Summer BLIZZARD® Menu.
Creative Director(s):
Stacia Weiss and Eileen Hogan
The campaign was kicked off with an announcement video featuring featured players to promote the partnership.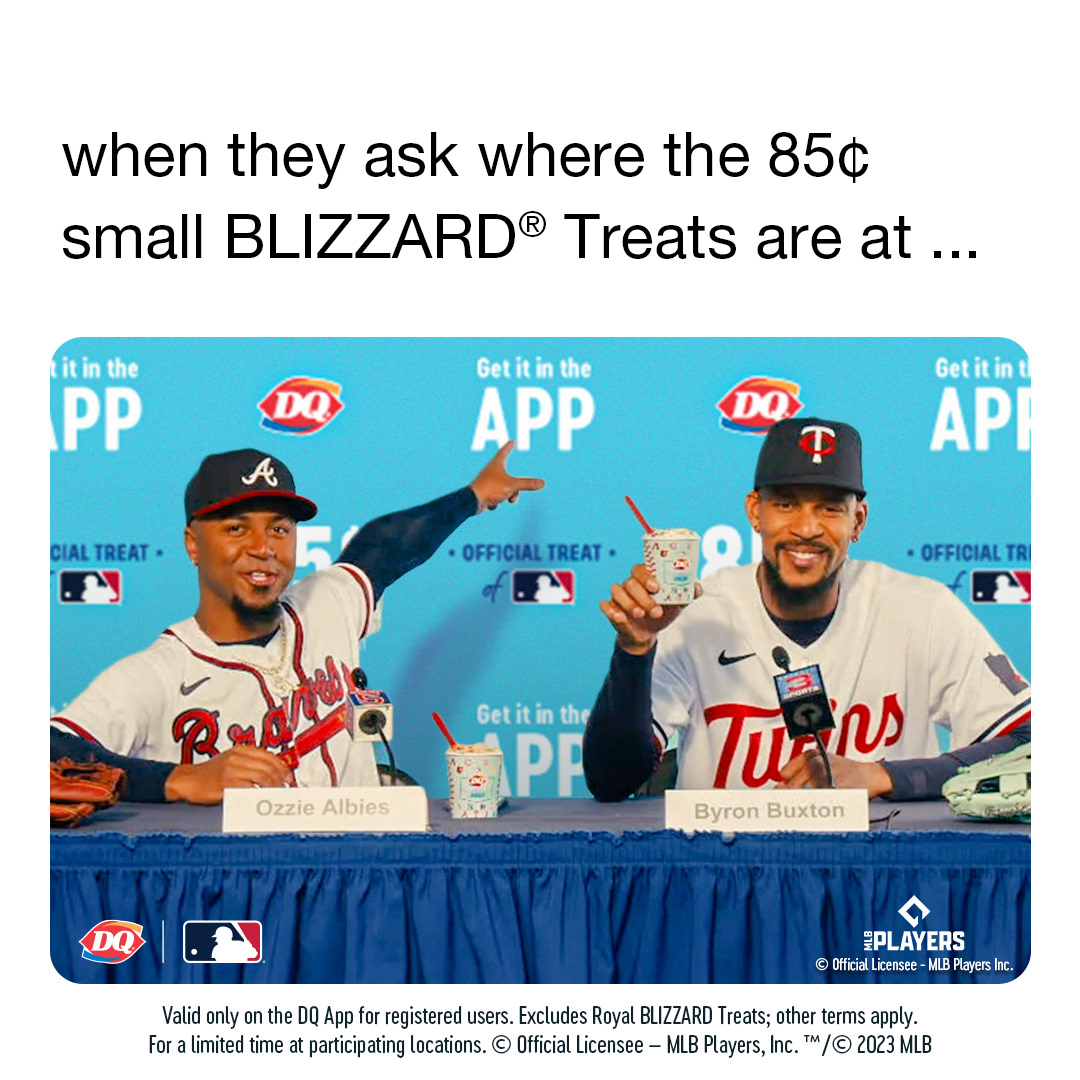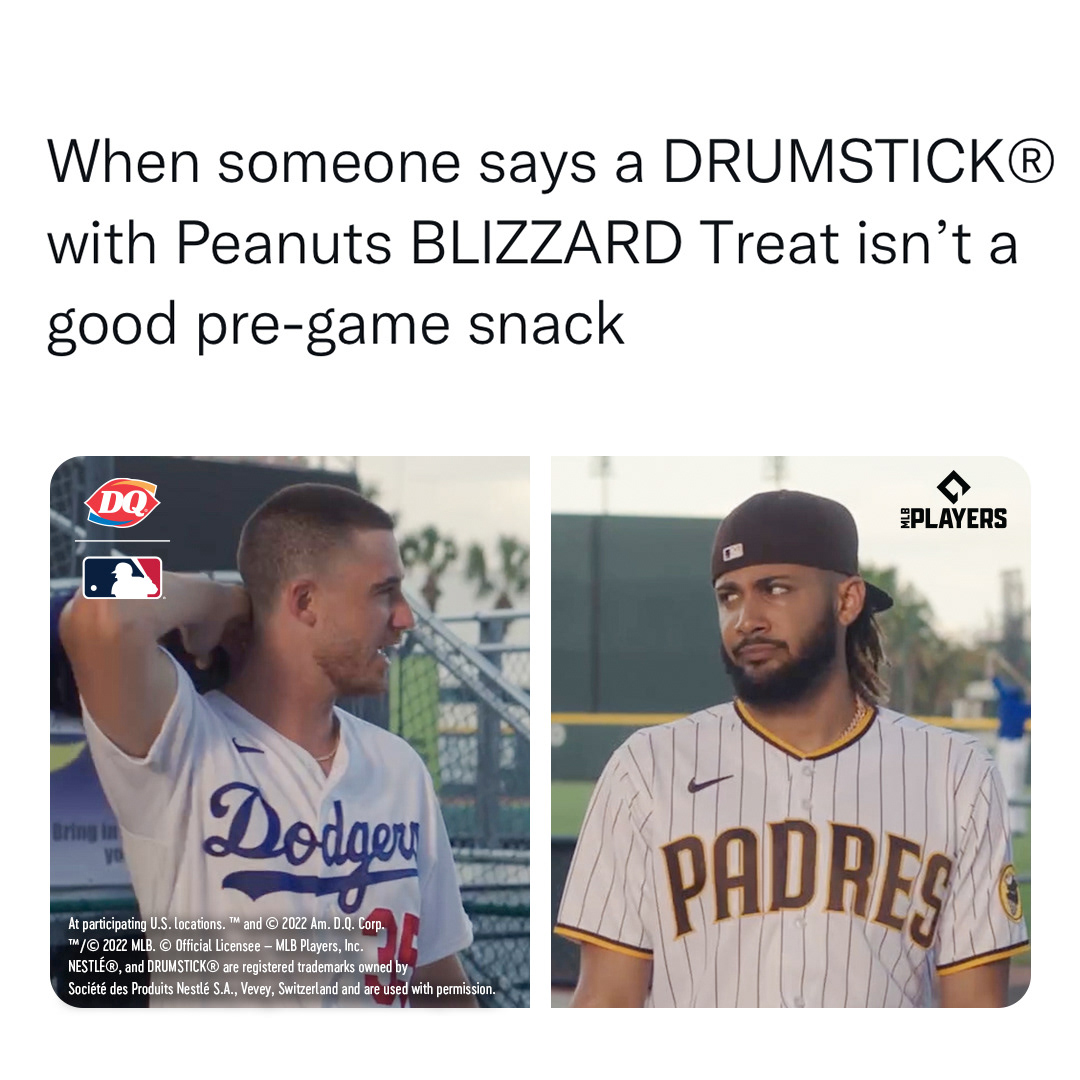 Knowing that the average DQ Fan may not be the biggest fan of professional baseball, we aimed to make the content more accessible and familiar to what followers were used to seeing on our page: memes.
The partnership also consisted of several social-first video pieces, featuring the players showing general brand affinity.
We also included engaging prompts that users could participate in through our Instagram Stories, such signing their own BLIZZARD Treat, just like the MLB All-Stars had in an earlier video.
Paid support was also put behind the campaign, specifically to promote the Summer BLIZZARD® Menu. The above video saw the featured players giving a post-game interview after trying S'mores and Peanut Butter Puppy Chow.